"Do you need to restructure
your business in order to
maximise its potential?"
"4 convenient office
locations - you come to
us or we come to you."
"Save time and money by
having one firm for all your
legal and accounting needs."
"We can help you on
the path to achieving
your business goals."
"Giving our clients the
best integrated legal and
accounting advice."
Who Are We?
Wills & Estates was established to provide comprehensive information in the areas of all things Wills and Estates related.
Due to the potential complexity of Will and Estate situations these days, as well as the constant amendments to relevant legislation, it is important to get sound, professional advice in order to ensure that not only are your assets protected but that they will be distributed in accordance with your wishes in the event of your passing.
With The Quinn Group, you will receive the benefit of our years of experience and commitment to providing superior Client Service.
We will save you time, money and stress.
We have 4 offices located in Sydney and the Sydney metropolitan area.
We are available to meet with you at our office, via video conference or teleconference.
We simplify jargon and give you control through our professional advice.
We can help mediate solutions.
We understand that the quality of our work is a critical factor in earning your trust, so we strive to meet the highest professional standards.
Our legal team has many years experience in dealing with Wills and Estate matters. From drafting Wills and providing Estate Planning advice, to administering a deceased estate and assisting to contest a Will, we are able to provide professional and compassionate service across these and other related areas. Visit the Our Services page for a more comprehensive list of Wills and Estates matters that we are able to assist with.
If you would like to find out more about our full range of legal and accounting services, please click visit our company website
Our dedicated team can assist you with all your auditing needs. Complete and submit the Express Enquiry form on the top right hand side of this page and we will contact you to discuss your enquiry or call us on 1300 QUINNS (1300 784 667) or on +61 2 9223 9166 to arrange an appointment.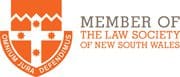 © The Quinn Group Australia Pty Ltd ABN 86 078 526 860
The Quinn Group operates Quinn Consultants, Quinn Lawyers, Quinn Financial Planning and Quinn Financial Solutions. The Quinn Group provides related information in regard to legal, accounting and financial planning issues. Liability limited by a scheme approved under Professional Standards Legislation* *other than for the acts or omissions of financial services licensees.
Other sites in The Quinn Group